2012 január 8, vasárnap
Új promócionális képek érkeztek a The Big Bang Theory (Agymenők) nevű kíváló sitcom 5.13 - The Recombination Hypothesis nevű epizódjához.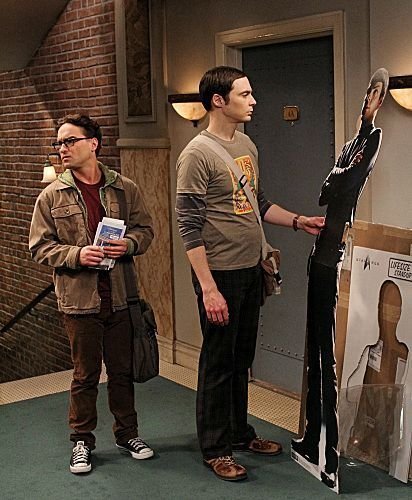 Tovább»
2011 október 12, szerda
Végeztem is a The Big Bang Theory (Agymenők) 4. szezonjával, ami nagyon kellemes felüdülés volt. Szerintem nyugodtan mondhatom azt, hogy ez az eddigi legerősebb évad. Bele is kezdenék, miért volt számomra ez az etap üdítő.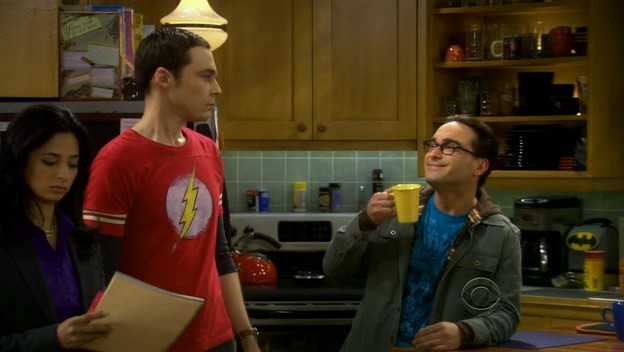 Az első szezon alatt is remek poénforrásnak bizonyult, ez a legjobb sitcom (szerintem ennél jobbat nem lehet találni), és ezért pacsi a CBS-nek. Már az ötödik évadnál tart a sorozat, én csak most fejeztem be a negyediket. Meg kell mondjam, a lányok is feljebb vitték a pontértéket, melyet a kritika végén olvashattok majd.

Amy Farrah Fowler, a harmadik szezon végén megjelenő új szereplő, Sheldon barátja, aki lány és nem barátnője egy kellemes csalódás volt. Eleinte irritált ez a karakter, még Sheldonnál is hülyébbnek tűnt. Aztán a negyedik évad közepe táján már kezdtem megkedvelni, mert az írók az ő számára is remek egysorosokat írtak meg.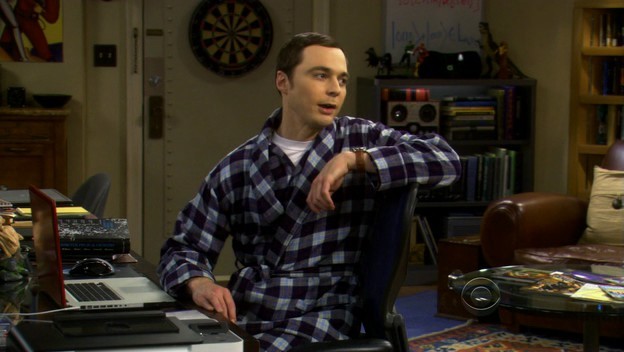 Penny mintha kissé háttérbe szorult volna, bár mindegyik részben láthattuk a csodálatos Kaley Cuocot. Ezt annak is betudhatjuk, hogy megjelent Priya, Raj nővére és többet foglalkoztak a Howard-Bernadette-szállal is.

Nekem a kedvencem még mindig Sheldon, nem hiszem, hogy ezen akármilyen új évaddal tudnának változtatni. Leonard szerintem fele annyira nem vicces, bár őt se tartom egyáltalán rossz karakternek. Aki még odateszi magát poén téren, az mindenképpen Rajesh, akinek már az akcentusa is megnevetetti az embert. Howard és az anyja közötti egysorosok pedig mindenképp viszik a pálmát, ez is feldobja a sorozatot.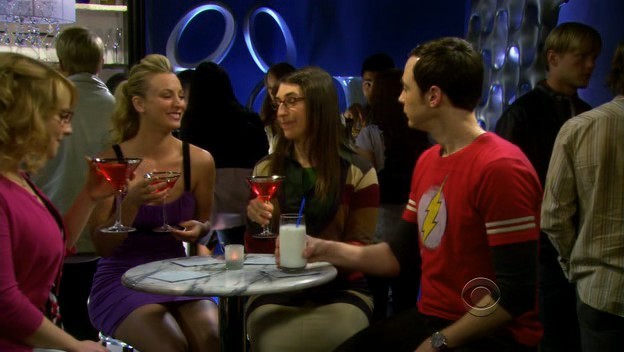 Nekem tehát nagyon remek kikapcsolódás volt a The Big Bang Theory negyedik évada, remélem, hogy még jó pár etap készül el. A szezon tőlem kap egy 10/9-et, ennyit mindenképp megér.