2011 szeptember 21, szerda
Pacsi a Marvel Studiosnak, amiért küldött nekünk egy Blu-ray és DVD videót az október 25-én boltokba kerülő Captain America: The First Avenger (Amerika Kapitány: Az első bosszúálló) című filmről.

És ebben a Blu-ray trailerben mutatnak pár másodpercnyi The Avengers (A bosszúállók) forgatási videót. Ebből megnézhetitek a tovább mögött a kivágott képeket.

Megjegyzés: Scarlett Johansson azért néz olyan csúnyán, mert felhackelték a telefonjáról a meztelen képeit?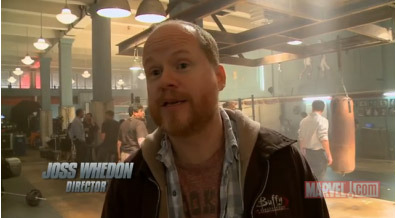 Tovább»