2012 július 29, vasárnap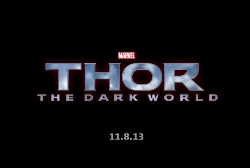 Nemsokára elkezdik forgatni a Thor: The Dark World című filmet Angliában és a produkciós iroda küldött egy levelet a Bourne Wood körzet lakosai irányába, hogy a Thursday Mourning (ez a film jelenlegi címe, amíg dolgoznak vele) a következő hónapokban birtokba venné ezt a területet. Augusztus és szeptember között fognak itt forgatni. A levélben pedig ez állt:

"Azzal a szándékkal írunk Önöknek, hogy az elkövetkezendő hónapokban birtokba vennénk a Bourne Wood nevű területet. A Thursday Mourning a munkacíme ennek a képregényadaptációnak, s itt egy másik fiktív birodalmat jelenítenénk meg.

Létrehoznánk egy fiktív falvat ebben a fiktív birodalomban, ahol a falu lakosai jurtákban laknak, s korabeli ruhákat hordanak. Itt zajlana le egy csata a két királyság között, s véget is ér, mikor megérkezik a nap hőse, Thor. A forgatás jelentős mennyiségű kaszkadőrjelenetet és speciális effektusokat tartalmaz, így 07:00-től 19:00-ig tartana.

A leggyakrabban használt területekre az emberek a cég által támogatott autókkal érkeznek meg, még a hajnali órákban, s ez összesen 300 embert takar. Ők a sminkért és a jelmezekért felelősek."

Érdekességképpen csak annyit, hogy a Bourne Wood szolgált forgatási helyszínül a Gladiator, a The Golden Compass, a Harry Potter And The Half-Blood Prince, a Robin Hood, a Harry Potter and the Deathly Hallows – Part 1 és Part 2, a Captain America: The First Avenger, a Sherlock Holmes: A Game of Shadows, a Dark Shadows, a Snow White and the Huntsman és a Jack the Giant Killer című filmeknél. Szóval ismerős lehet majd a helyszín, mikor megnézzük 2013. november 8-án a mozikban (ez csak az amerikai premier dátuma).